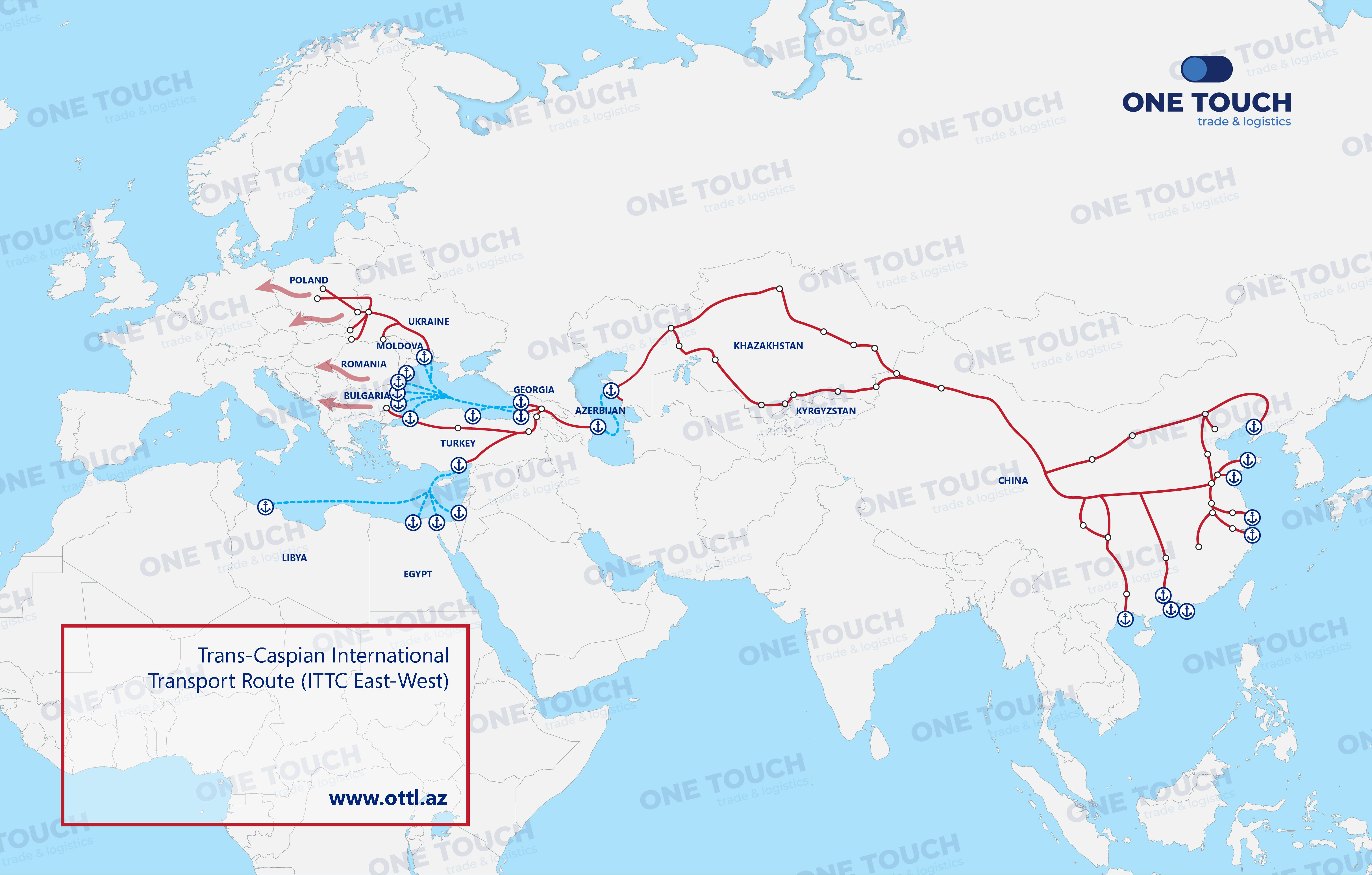 The company «One Touch Trade & Logistics» has reached a new level in freight transportation along East-West route thanks to effective cooperation with our partners from Georgia, Turkey, Kazakhstan and Turkmenistan. In its turn, great works are being carried out for attraction of  cargo in the new direction between Europe and China.
EAST – WEST ITC ROUTE
This route extends through China Kazakhstan the Caspian Sea Azerbaijan Georgia Turkey / the Black Sea Europe.
ROUTE ADVANTAGES
The current route was directed to increase the cargo turnover in both directions and allows delivering the cargo from China to Europe within 12 days in average.