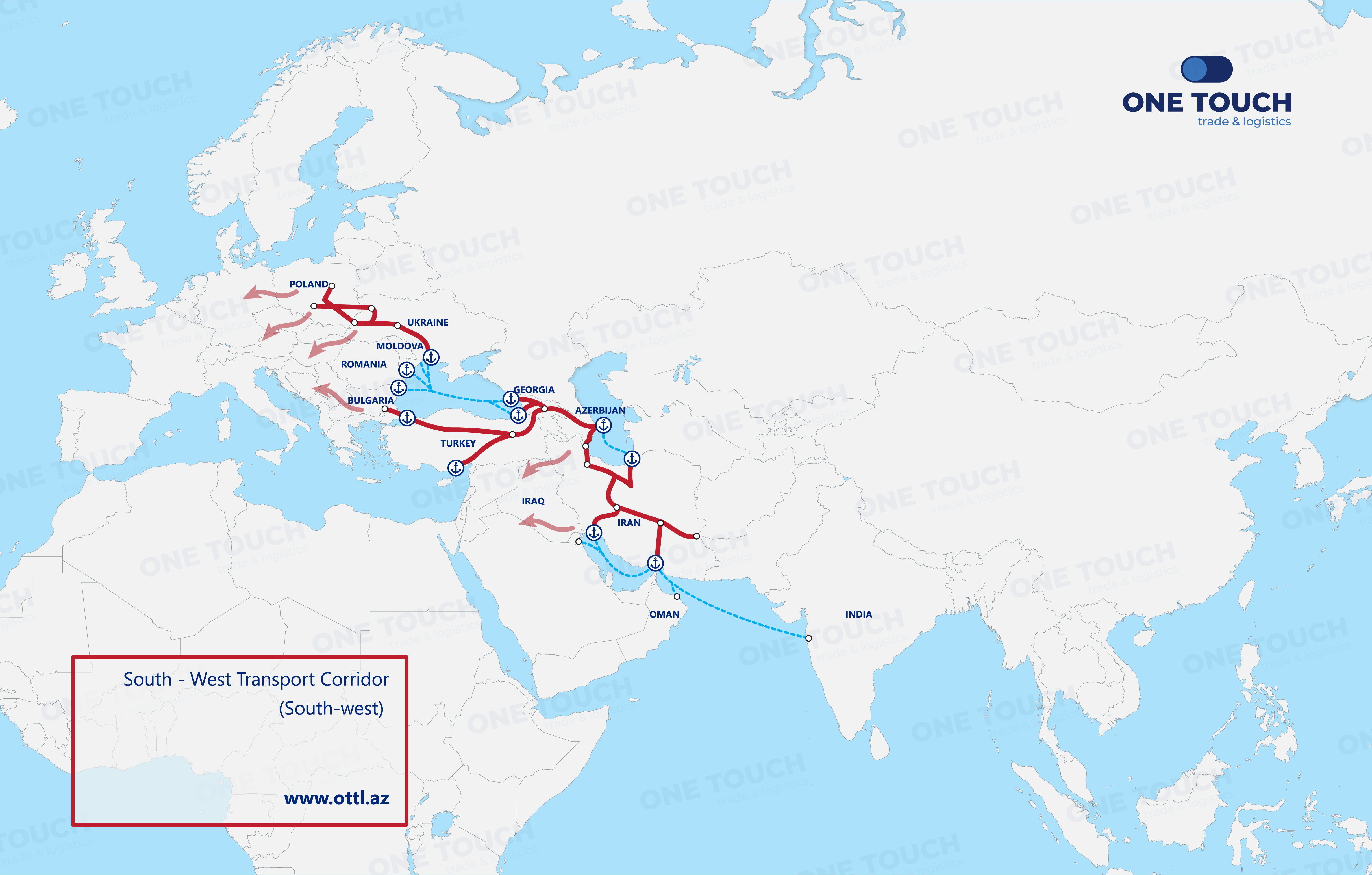 South-West Transport Corridor was directed to connect the consignors and consignees between European Union and India through Azerbaijan. In this regard we also continue to attach great importance to the development of this corridor.
SOUTH – WEST ROUTE
India Persian Gulf Iran Azerbaijan Georgia Ukraine Europe
ROUTE ADVANTAGES
The current corridor is predisposed to reduce the time of transportation from 35-37 days to 12 days.